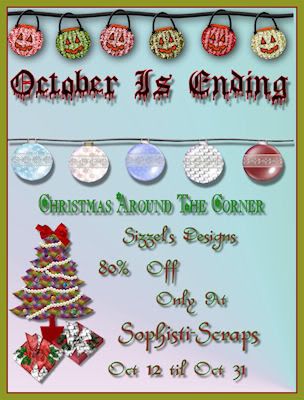 October is ending and Christmas is around the corner. So I've gone crazy alittle an offering all my items at 80% off only at Sophisti-Scraps. Starting Oct 12 til Oct 31.
As a little early Christmas Gift.
Run on over and grab those savings now. Just click on the tag.